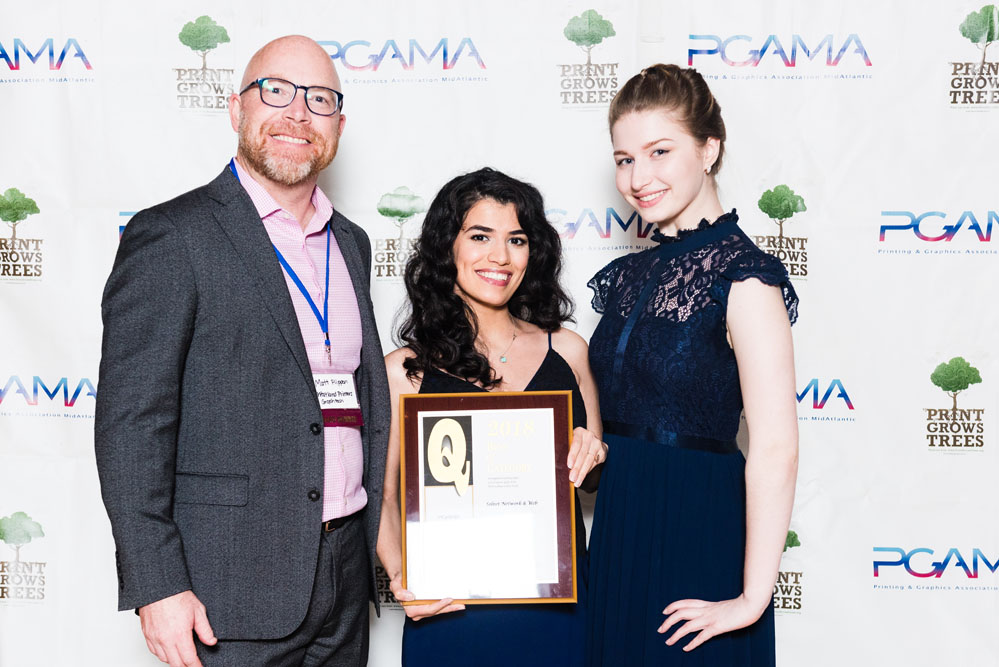 March 2018 – Greenbelt Maryland
Each spring the Printing and Graphics Association MidAtlantic holds it's annual Excellence in Print gala to recognize local companies with outstanding achievements in printing, binding, finishing and graphics work. For the 5th year in a row Solnet has been named 2018 Best of Category for Web Design. Accepting the award at the event for Solnet was Sanaa Mironov.
Do You Want an Award-Winning Website?